Australasian Aikikai
About Us
The Australasian Aikikai has been providing instruction in Aikido, Aiki Weapons, Iaido and Zen Meditation since 1988. We are officially recognised by Hombu Dojo Japan (Aikikai Headquarters).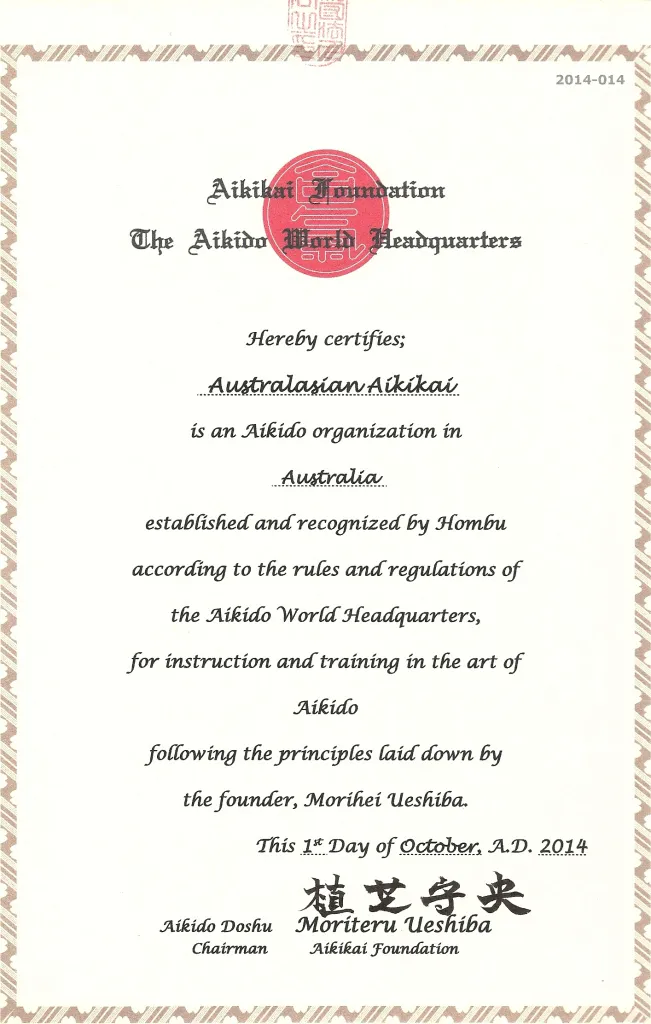 Colin Hackett Sensei Aikido career started in 1972 with the Aikikai of Great Britain, later to become the British Aikido Federation (BAF), and later the United Kingdom Aikikai (U.K.A.). Colin Sensei was fortunate enough to train under Chiba Sensei until his return to Japan. He has also trained under many guest instructors invited by Chiba Sensei.
The Australasian Aikikai was formed by Colin Sensei on his arrival to the Central Coast of New South Waled in 1998, with the sole purpose of establishing an Aikido dojo with a good standard of instruction and practice.
Thanks to the mentorship and support of Gordon Jones 7th Dan Shihan, Principal of the United Kingdom Aikikai, the association received formal recognition from Aikido Hombu Dojo Japan on the October 1st, 2014.
The Australasian Aikikai is now a national organisation, with Dojos spread throughout Adelaide, Sydney, the Central Cost and Hunter regions.
We'd love you to join with us in the study of this unique and beneficial practice.