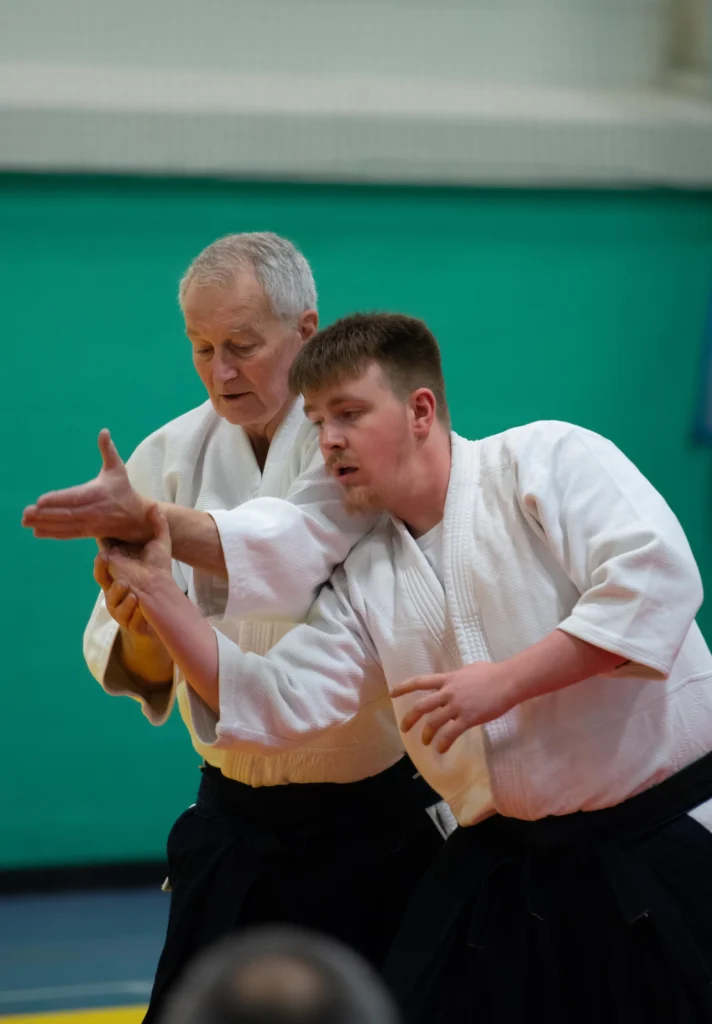 Gordon Jones Shihan
Technical Director of the Australasian Aikikai
Gordon Jones Shihan began his Aikido training in 1964 and was a founder member of the Aikikai of Great Britain (later to become the British Aikido Federation) and the United Kingdom Aikikai. He was a national coach with the BAF and represented the BAF at the IAF Congress held in Paris in 1980. Following the formation of the U.K.A. in 1989, Gordon Jones Shihan became the Co Principal of that organisation along with the late William Smith Shihan (1929 – 2006); this was followed by his promotion to 6th Dan in 2004 by Chiba Shihan.
Sensei Jones was promoted to Shihan (Master Teacher) on Sunday 21st January 2007. At the 2014 Kagamibiraki Celebrations in Japan (12th January) Gordon Jones Shihan was awarded 7th Dan.
Gordon Jones Shihan travels abroad regularly to teach in Serbia, Greece & Australia and is the Technical Director of the Australasia Aikikai.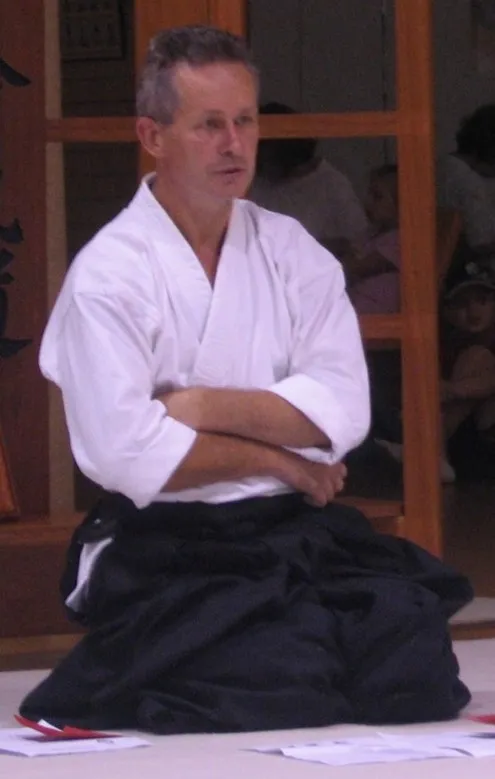 Colin Hackett Sensei
Founder of the Australaisian Aikikai
Colin started Aikido in 1972 with the Aikikai of Great Britain later to become the British Aikido Federation (BAF) and later the United Kingdom Aikikai (U.K.A.) Colin Sensei was fortunate enough to train under Chiba Sensei until his return to Japan. He has also trained under many guest instructors invited by Chiba Sensei.
Through the tutelage of Sensei William Smith (one of Chiba Sensei's protégé) he obtained Shodan with Shibata Sensei in 1984. Nidan with Chiba Sensei and Sandan with Sensei William Smith, then being awarded Yondan in 1999 again by his mentor in England. Promoted to Shidoin (Senior Aikido Instructor) of the UKA in 2000.
In January 2010 Sensei was promoted to Godan (5th Dan), and as of January 2017, Sensei Colin was appointed to Rokdan (6th Dan) as per Hombu traditional new year's celebrations (kagamibiraki). Colin formed Central Coast Aikido on his arrival to the coast in 1998 with the sole purpose of establishing an Aikido dojo with a good standard of instruction and practice on the coast that is second to none.
He has a strong interest in the weapons side of Aikido and also in the art of Iaido.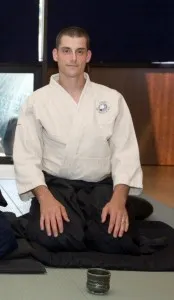 Darius Wingate-Pearse Shidoin
Chief Instructor Of Newcastle Aikikai
Darius Wingate-Pearse has been involved in martial arts for almost 30 years, having studied TaeKwonDo, Karate, Kung Fu, Mui Thai and Brazilian Ju Jitsu.
He has been training exclusively in Aikido since 2000 and is ranked Godan (fifth degree black belt) After training with Colin Hackett sensei for 6 years, Darius sensei studied overseas with arguably one of the best Aikido masters in the world, T.K.Chiba Shihan for 10 months, full-time, as a live-in student.
Darius has a high level of teaching experience and has taught at seminars in Australia, the UK as well as teaching in Bolivia and Peru. He is also a certified Shidoin (internationally-recognised teacher).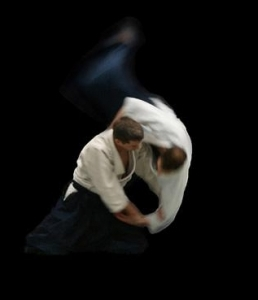 Matt Teale Shidoin
Chief Instructor Of Adelaide Aikido
Matt Teale (5th Dan so Hombu) started his training in 1986 at Birmingham and Aston University's (U/K) with Chris Mooney Shihan (6th Dan) before studying full time for 1 year in the Teacher Training Course under T.K. Chiba (8th Dan) in San Diego. On returning to Europe he moved to Greece where he was one of the founders of the Hellenic Birankai, acting as its Chairman for 8 years before leaving for Adelaide.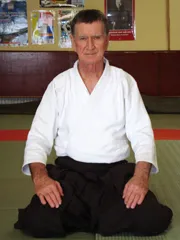 William Haynes Shidoin
Founding Instructor Of Makotokan Budo
With the passing of William Haynes Sensei, Dojo Cho of Makotokan Budo at Castle Hill, some very large shoes were left to fill! Not only were members of his dojo saddened but members of the Aikido community in general felt a great loss!
The mantle at Makotokan Budo has been taken up by Sensei Tony Cox, who has stepped up to the plate, ably assisted by Sensei Christine Hendra, and Sensei Don Cleur, who are collectively making sure that the dojo will continue to flourish.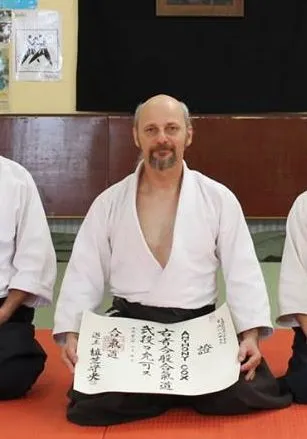 Tony Cox Sensei
Chief Instructor Of Makotokan Budo
Tony Cox has studied Aikido since 1994. Tony's major Aikido influence has come from the Shonan Renmei organisation where he was a student for 8 years under the guidance of Chico Xerrie sensei. From 2002 to 2015, Tony had most ably filled the role of Assistant Instructor to Sensei Haynes at the Makotokan Dojo. Tony and his team has overseen a seamless transition whilst continuing to build on Sensei Haynes' legacy.