The Austrlasian Aikikai comprises four "House Dojos", and three other satellite dojos situated in Sydney, Newcastle, Adelaide and on the Central Coast.
All instructors are accredited and registered with the Aikido World Headquarters in Tokyo Japan. Classes on offer include Aikido and related weapons work, boken, jo, and tanto, iaido, along with children's classes and Zazen Meditation.
Ren Shin Kan
---
Central Coast
Nwe South Wales
Central Coast Aikikai has been teaching Aikido on the NSW Central Coast since 1998.
Colin Hackett Sensei formed Central Coast Aikido on his arrival to the central coast in 1998 with the sole purpose of establishing an Aikido dojo with a good standard of instruction and practice on the coast that is second to none.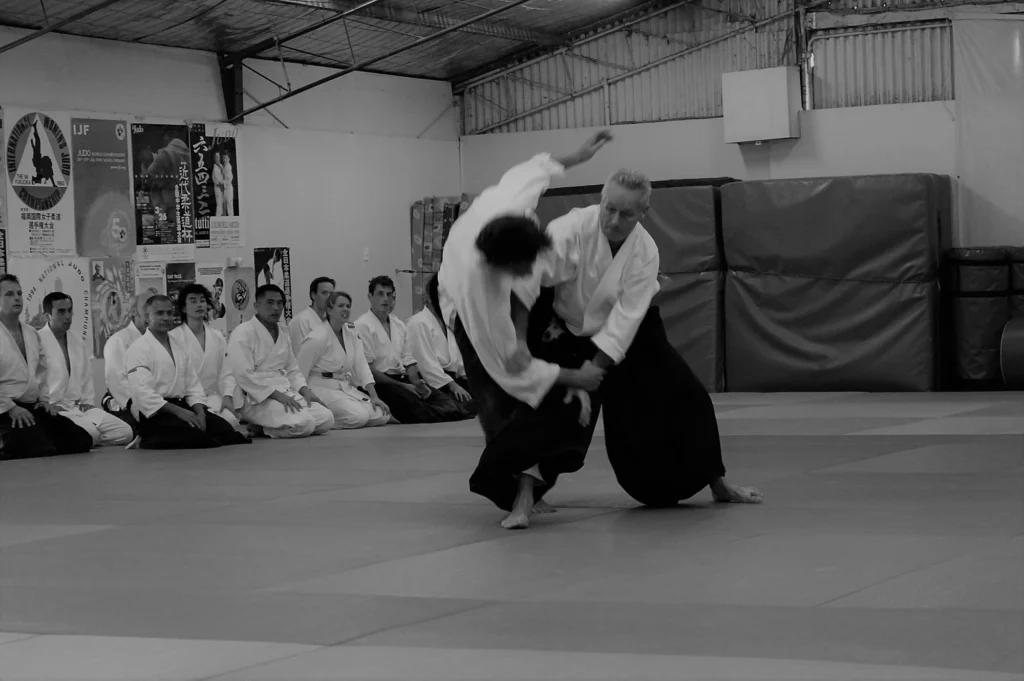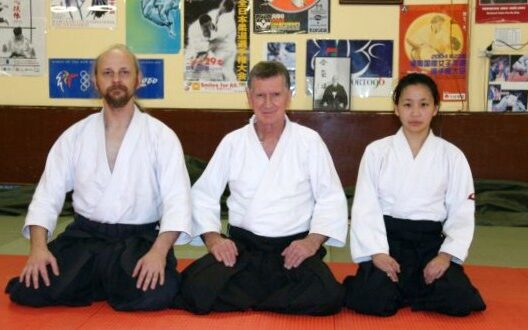 Makotokan Budo
---
Castle Hill
New South Wales
Makotokan Budo is a traditional Aikido and Tenjin Shinyo-Ryu dojo servicing the Hills District and the North West areas of Sydney.
Adelaide Aikido
---
Hawthorn
South Australia
Adelaide Aikido is a place where people can support each other to work hard to push themselves to their personal limits, expand their experiences and capabilities and look after one another.
There is no descrimination on grounds of gender, age, race, religion or cultural background. Everyone can train together knowing that this is a safe place founded on mutual respect.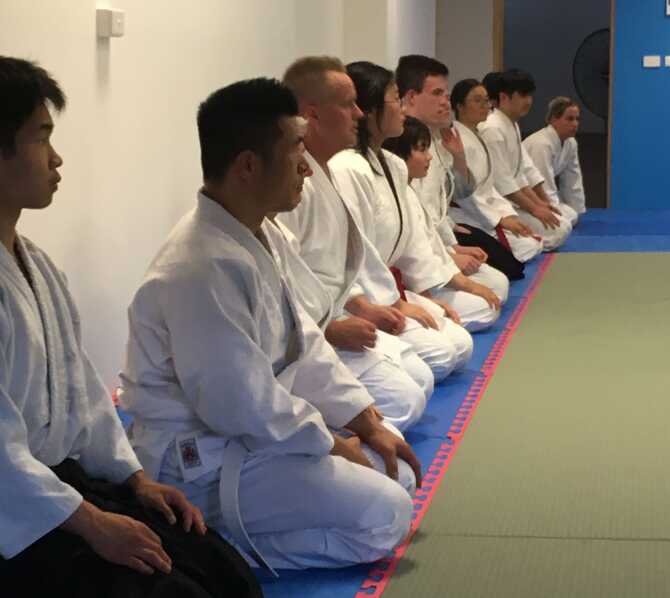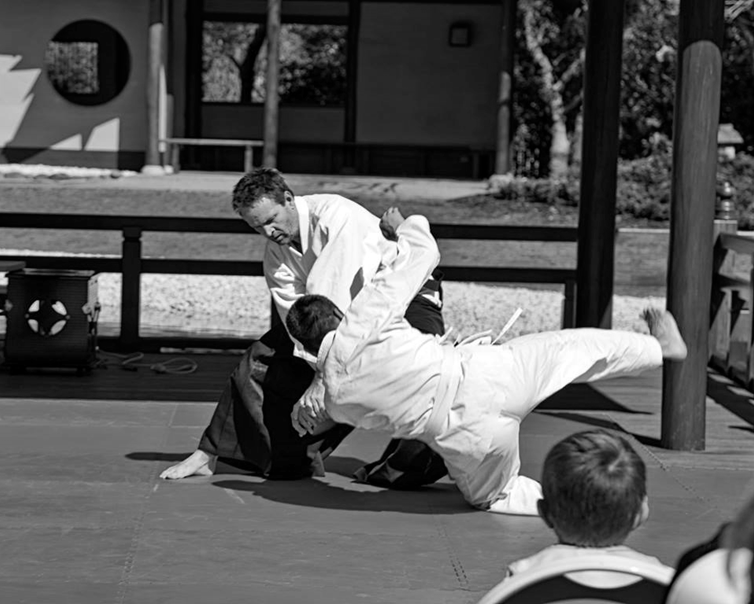 Taizenkan
---
Erina (Central Coast)
New South Wales
TaiZen means self-possessed, imperturbable, and/or calm and self-possessed, cool and collected, showing no sign of nerves.
Kan means house, place.
Newcastle Aikikai
---
Hamilton
New South Wales
Newcastle Aikido (Saku Shin Kan) is an intense, yet highly supportive environment providing instruction in the martial arts of Aikido and Iaido, and the Zen Buddhist practice of Zazen meditation. We focus on the principles of becoming Centered, Open, Lively, Whole and Connected.
Located in cosmopolitan Hamilton, we have over 30 hours of classes per week available, up to five times per day, with classes specifically aimed at beginners, intermediate and advanced students.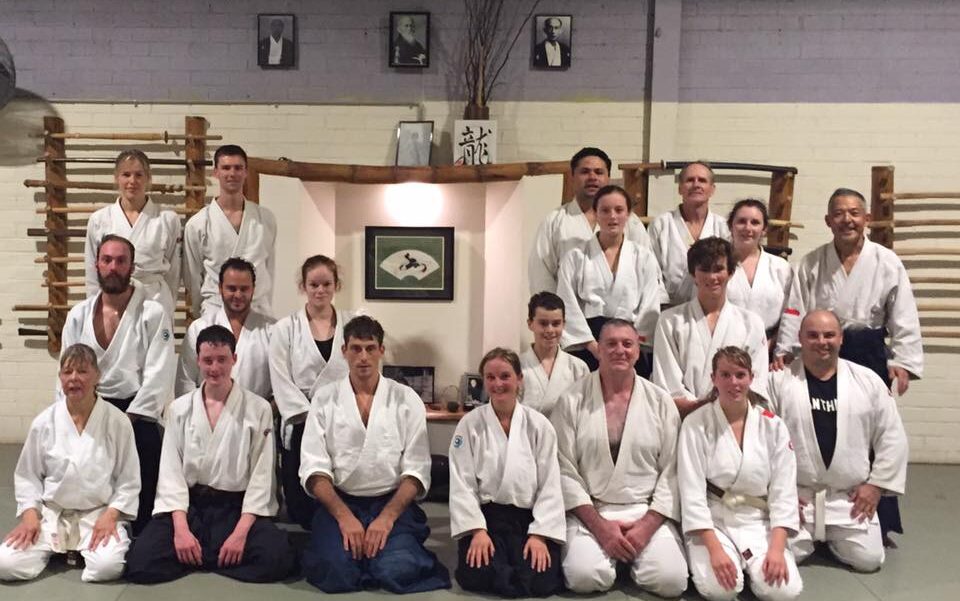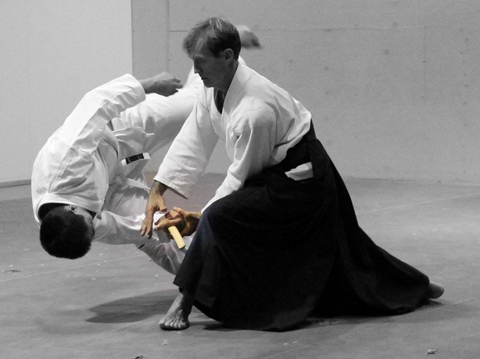 Kowakan
---
East Gosford (Central Coast)
New South Wales
Kowakan 弘和館 is a Japanese word that translates in its parts as:
弘 "KO" to circulate, spread, propagate
和 "WA" peace, harmony
館 "KAN" house
Together "Kowakan" represents a house emanating peaceful spirit and harmony.